HOLLYWOOD IMPACT STUDIOS News & Update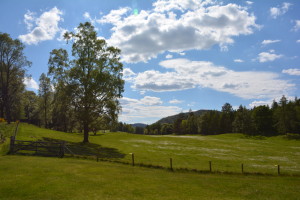 I see that it has been over a month since our last "News & Update". A lot has happened. After completing semester #17 we took the month of May off to re-charge our batteries and prepare of the next semester. Cyndi and I took a trip to Scotland. What a beautiful country it is.
We also interviewed 40 guys for Semester #18 and narrowed it down to 33 students. On June 10th, we started Semester #18. The HOLLYWOOD IMPACT STUDIOS/LASD Alumni also continue to do well. As a reminder we meet every Tuesday nite at Grace Baptist Church from 7PM to 9PM.  Everyone is welcome.
We also hope you all had a happy 4th of July celebration yesterday.
Now normally I don't use this blog to show vacation photos, but during our trip to Scotland, I had time to contemplate and reflect on  how God has blessed HOLLYWOOD IMPACT STUDIOS.   It also reminded me of the God-given beauty that surrounds us, whether it's your own neighborhood or in a foreign country.  I wanted to share  some of that beauty instead of the usual pictures of our classroom.
Jeremiah 32:17 – "Ah Lord God! behold, thou hast made the haven and the earth by thy great power and stretched out arm, and there is nothing too hard for thee."