HOLLYWOOD IMPACT STUDIOS – News & Updates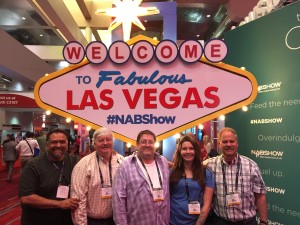 Last week we attended the NAB (National Association of Broadcasters) convention in Las Vegas.   For those who may not be aware of NAB, it is a huge convention which takes over several of the largest convention halls in Las Vegas.  Broadcasters and vendors from all over the world attend.   The vendors show off their latest gear… cameras, monitors, lighting, editing systems, sound systems, all of it.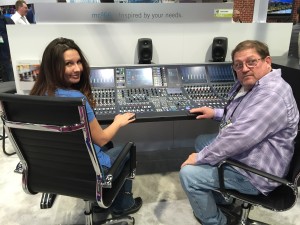 Charlie and Amberly check out one of the new models of sound consoles.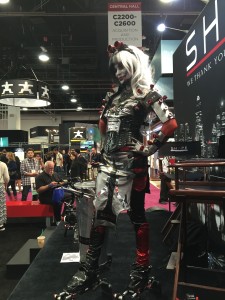 Some vendors will do just about anything to get people to walk over to their booth.  This young lady was dressed to get your attention, and that she did!
It was a good show, long day, long drive but worth it.