MIRACLE MOUNTAIN – News & Updates
 Over the last few weeks, we have been doing a lot of cleanup and prep work up at "Miracle Mountain."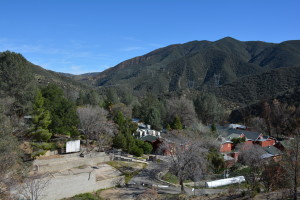 It is so beautiful and peaceful up here.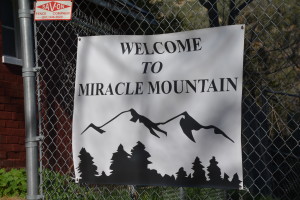 Our volunteers all love coming up for a work day.  They all comment on how peaceful it is and how much fun they have.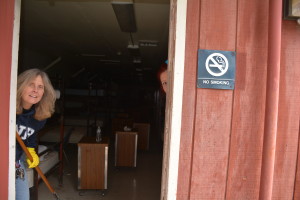 It is great to hear the laughter coming from each work project.
It has taken a lot of time and hard work to restore power to the mountain after thieves stole much of the copper wire.  God sent us two angels who just happen to know about re-wiring this old camp.  Brent and his side-kick, our very own Charles Roseland.  Thank you both so much!!!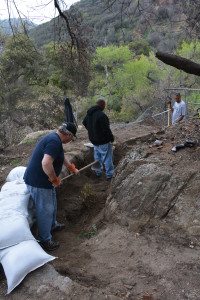 We've had to do a lot of "El Niño" prep and sandbagging.   The good news is it's working.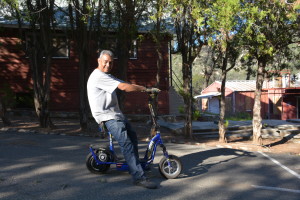 Tony, our head of security, is always on duty, and, praise God, we've not had any further break-ins.  We've also had a lot of prayer.   And God is answering those prayers.    Thank you to all of our HOLLYWOOD IMPACT STUDIOS volunteers, you all are incredible!!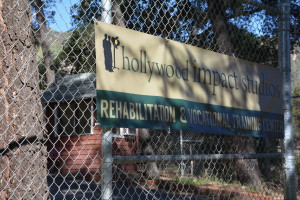 Much like our guys, the once old abandoned camp is being redeemed as it is being rehabilitated.