Our HOLLYWOOD IMPACT STUDIOS/LASD ALUMNI CONTINUUM (wow that's a mouth full) continues to grow.  For those who may not know, this is a support group for those family members who have someone who is incarcerated and for those who have gotten out of jail and prison.  It's a safe place to discuss everything.  Help with jobs, housing, and everyday struggles.   We meet every Tuesday night from 7 PM to 9 PM at Grace Baptist Church in Santa Clarita.
For the past seven years, we have gone out and supported Angel Tree, (a ministry of Prison Fellowship).   We go out buy Christmas gifts for children of the incarcerated and give those gifts to the children making sure they know it is from their incarcerated parent.   Research has shown that if you keep a relationship between the child of an incarcerated parent and their parent intact, the chances of that child ending up in jail/prison drops dramatically.
Our annual tradition is to meet at In N Out Burgers for dinner.
Then we load into vans and head out to sing Christmas carols and deliver the gifts.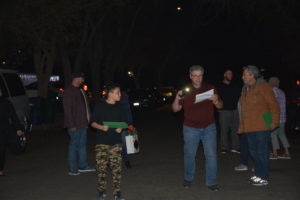 It was a great night.   We had 22 Hollywood Impact-ers volunteer for this year's event.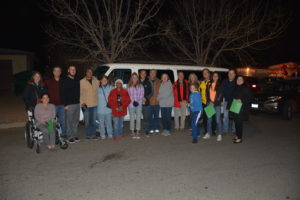 Thanks to all who helped.  And thank you to Prison Fellowship for offering this ministry.