HOLLYWOOD IMPACT STUDIOS – News & Updates – Video Project
About two weeks ago we had our "End of Semester Shoot".   This one was much like the shoot we did last year where the Sheriff's Department asked us to do a video that featured the 5 Keys Creative Writing Class.   This time they asked us to feature the 5 Keys jail band, CONTRABAND.
Afer a couple of hours of set up, our student crew, led by our Hollywood Professional instructors began "filming" the band.   Wow, the band was amazing.  (Note:  We are not allowed to show pictures of the faces of the band unfortunately).
The video will be shown at the 5 Keys Art Show on June 10th at the Los Angeles Public Library, downtown LA.   Below is the closest thing we can show of the band in action!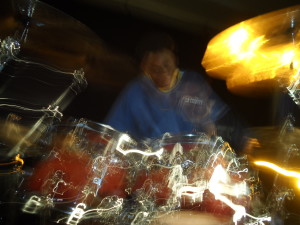 It was a great shoot and "our guys" did an amazing job.  A special thanks to the Los Angeles County Sheriff's Department for all their help in making it happen.