MIRACLE MOUNTAIN – News & Updates
We held our first class on Miracle Mountain and solved a problem at the same time.    The problem:  we had a huge bee hive inside a wall of the big house on the lower compound.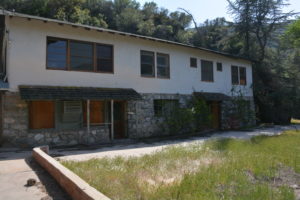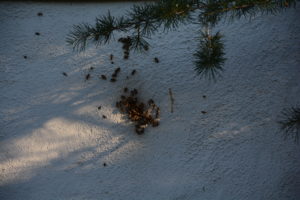 The solution: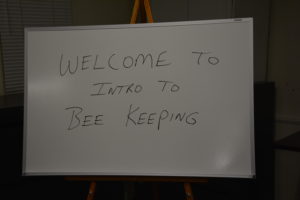 We brought down master bee keeper Art Hall from San Jose to teach "Introduction to Bee Keeping".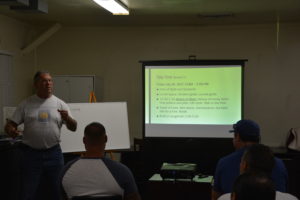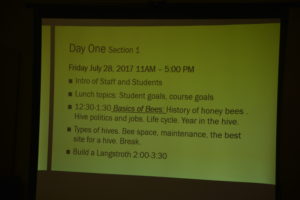 After some classroom instruction we headed to the wood shop to build bee hives (the bees new home).
We had sixteen students of different ages and background.     All were very enthusiastic and involved.   Lots of good bonding time, laughter and fellowship, though you wouldn't know it by our facial expressions (except Richie!).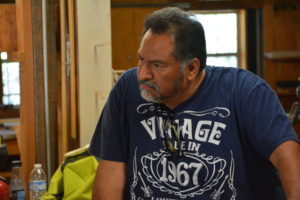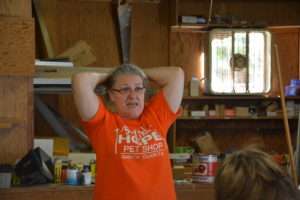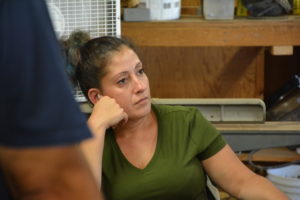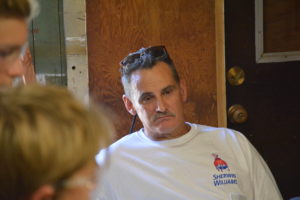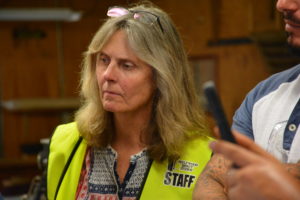 Even a few of the our kids helped in building the bee hives.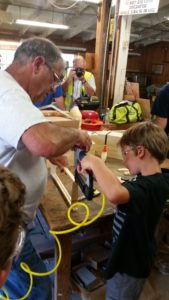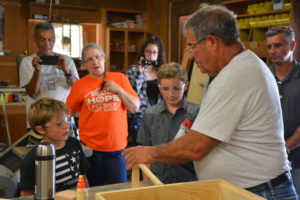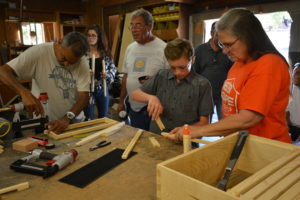 Then it was back to the classroom to try on our bee suits.
Whew! all that on Friday…
Saturday we suited up and headed to the lower compound to begin the process of moving our visitors to their new home.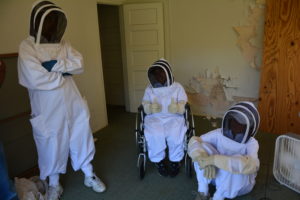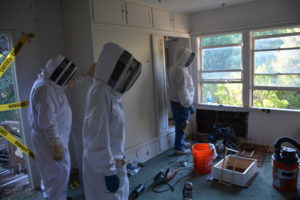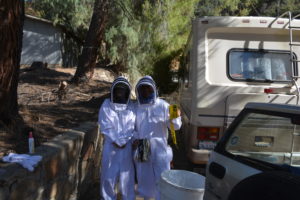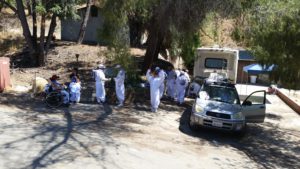 It was an extremely long day, and hot!   The bees were not as enthusiastic as we were so progress was slow, but we still needed to get our new bees safely into their new home.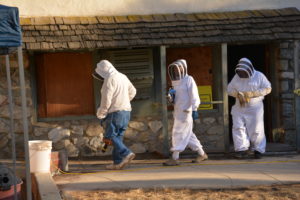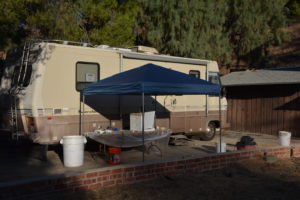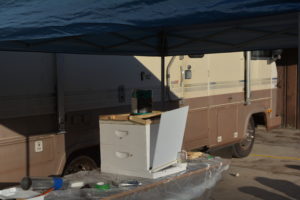 Sunday we housed them and moved them into their new neighborhood.  No, not Sesame Street.  Bees need to be in full sunlight and besides, Oscar wouldn't be thrilled with bees digging around in his garbage!
We also learned how to take care of our new bees in their hive and the  bee hive that Art (our instructor) donated. We learned it's best to have two bee hives so you can tell if something is wrong with a hive, or not.
On Monday we learned the profession of bee keeping, harvesting honey, wax and propolis.  We tasted honey from our very own hive and said goodbye to our instructor.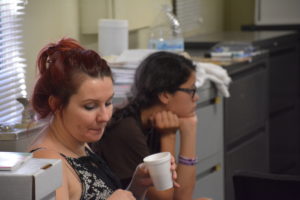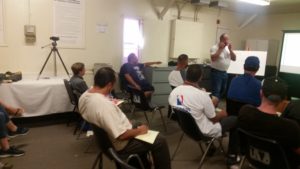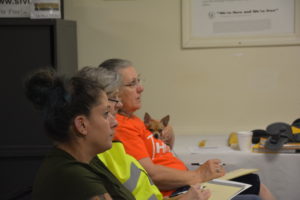 It was truly an excellent class.   Learned a lot and saved a hive of bees an preserved our environment and will tie in nicely to our organic gardening class, but that's for another time down the road.
Thanks be to God for keeping us all safe, even in the heat and a special thank you to Art Hall, Master Bee Keeper!